How many times have I been looked at like this 
after telling someone I religiously watch Game of Thrones. 
Well, today is the day that you, GOT haters, know the truth about why this show is one of the best in history. No hyperbole here. It really is. Just watch it and you'll see.
Why non-GOT-fans think GOT fans watch GOT
Sex, of course

Yes, it is present. Sex is pretty explicit and often degrades women in the process. If you can't keep in mind that this is fiction or if you're under 14 (depending on your culture), you might want to watch something else.
Blood
And other substances...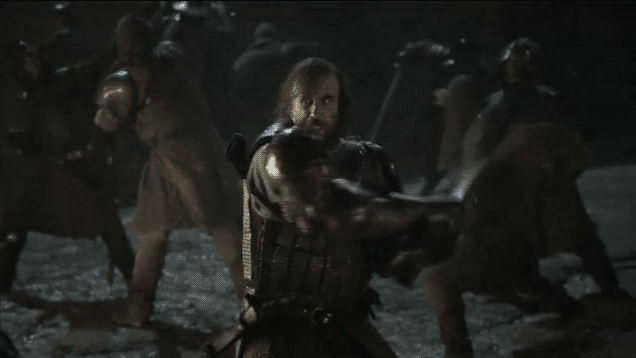 It's bloody, that's for sure. They didn't call the episode "Red Wedding" for nothing.
Violence
There is a lot of that, it's a good thing in a way. You can never tell what's going to happen or who's going to die next. No one's safe.
And finally, nudity
If you enjoyed True Blood, aka Vampire Porn, you're already immuned. 
Now, let's talk about the real reasons why GOT is awesome
Strong male and female characters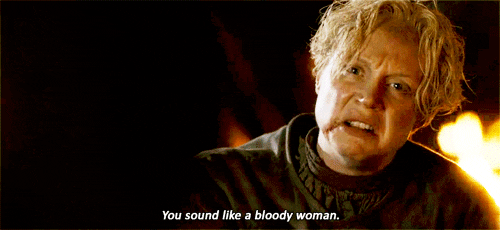 I dare say that almost anyone will find a character to whom they can relate.
Romance we can't help but root for
Though, well, romance doesn't last long in Game of Thrones.
An awesome dwarf
Yep!
Character development, which isn't always easy to find in a TV show
Tired of one-dimensioned personalities? You won't find much of that in GOT.
Characters we truly HATE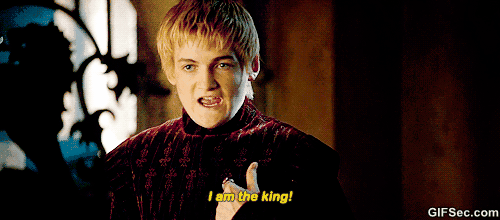 And by truly hate, I mean TRULY, F****** HATE. Sorry about that.
Awesome plot twist (spoiler alert!)
There are many more, but it'd take forever to name them all.
Let me know why you love the show in a comment below!