For me, naming my characters right is very important. After struggling to remember all the Game of Thrones very unconventional names, I was curious as to their meaning and origin, even though many of them were invented by our beloved author, George R. R. Martin. 

Some totally make sense with the personality and behaiors or its character, while others are just weird and funny. I'll let you judge.
Here's what I found out.
Women
Daenerys:
Name created by the author George R. R. Martin. Only two years after the show started on HBO, more than 60 parents had named their little girl Daenerys and over 240 babies were called Khaleesi.
Arya:
The origin of this name is Indian and it means "honourable" or "noble" in Sanskrit. Arya fits both genders, and it was ranked one of the fastest-growing names in the United-States.
Sansa:
Also originating from the Sanskrit language, Sansa means "praise," "invocation," and "charm."
Cersei:
It is believed that the queen's name was created based on a sorceress—a goddess of magic—named Circe from the Greek literature. According to the myth, Circe was the daughter of Helios, the god of the sun, and Perse and Oceanid.
Margaery:
The name comes from its simplest form, Margery, a variant of the medieval term Margaret, which means "pearl." Margery also signifies "child of light."
Cathelyn:
Cathelyn is an Irish baby girl name. It means "pure." There are several variants to this name. Written Cateline, the name comes from the medieval French Katherine. Katelyn is one of the most modern form and it is still very popular in Ireland.
Ygritte: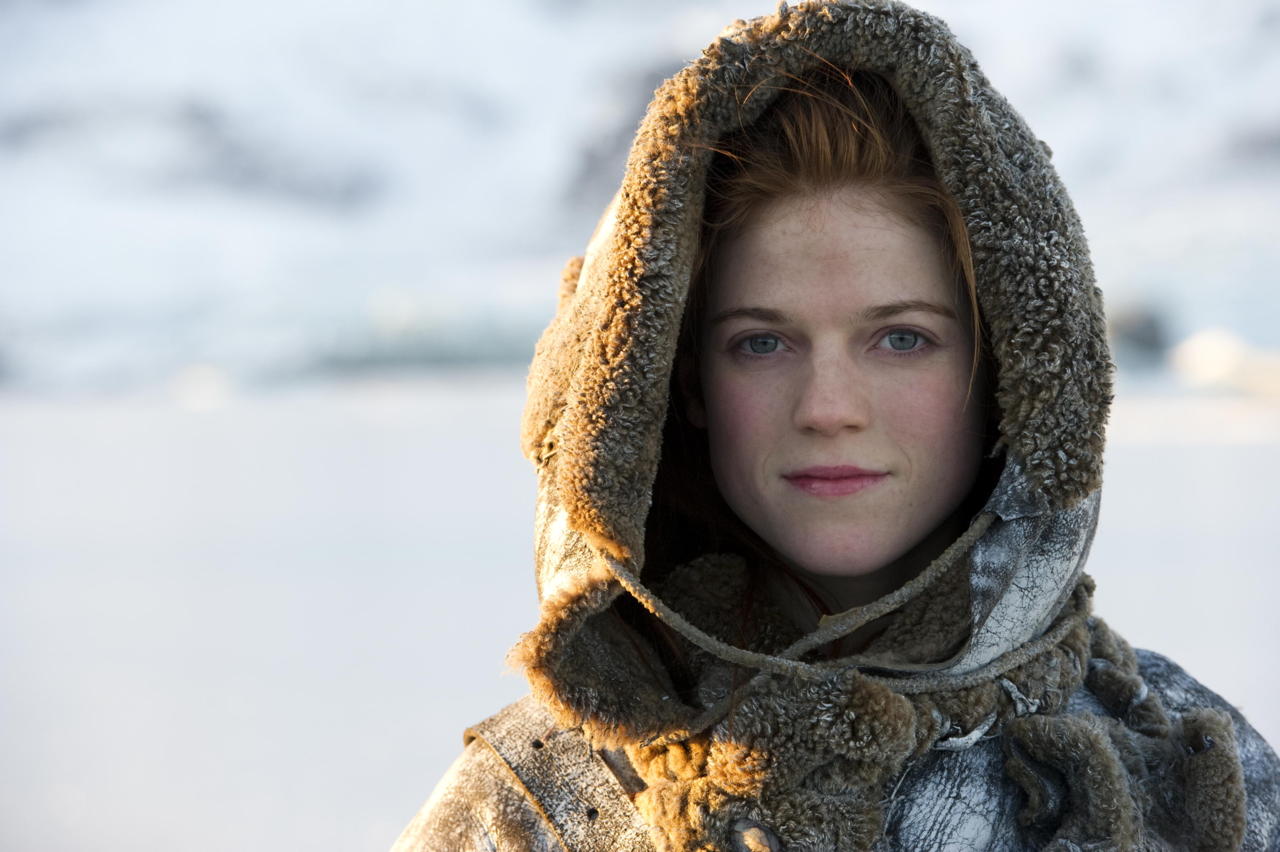 Ygritte is a made-up name. It resembles the Teutonic baby name Ingrid, which means "hero's daughter."
Shae:
Shae or sometimes spelled "Shay" also has Irish origins. It is, however, normally a baby boy name. Shae means "courteous."
Brienne: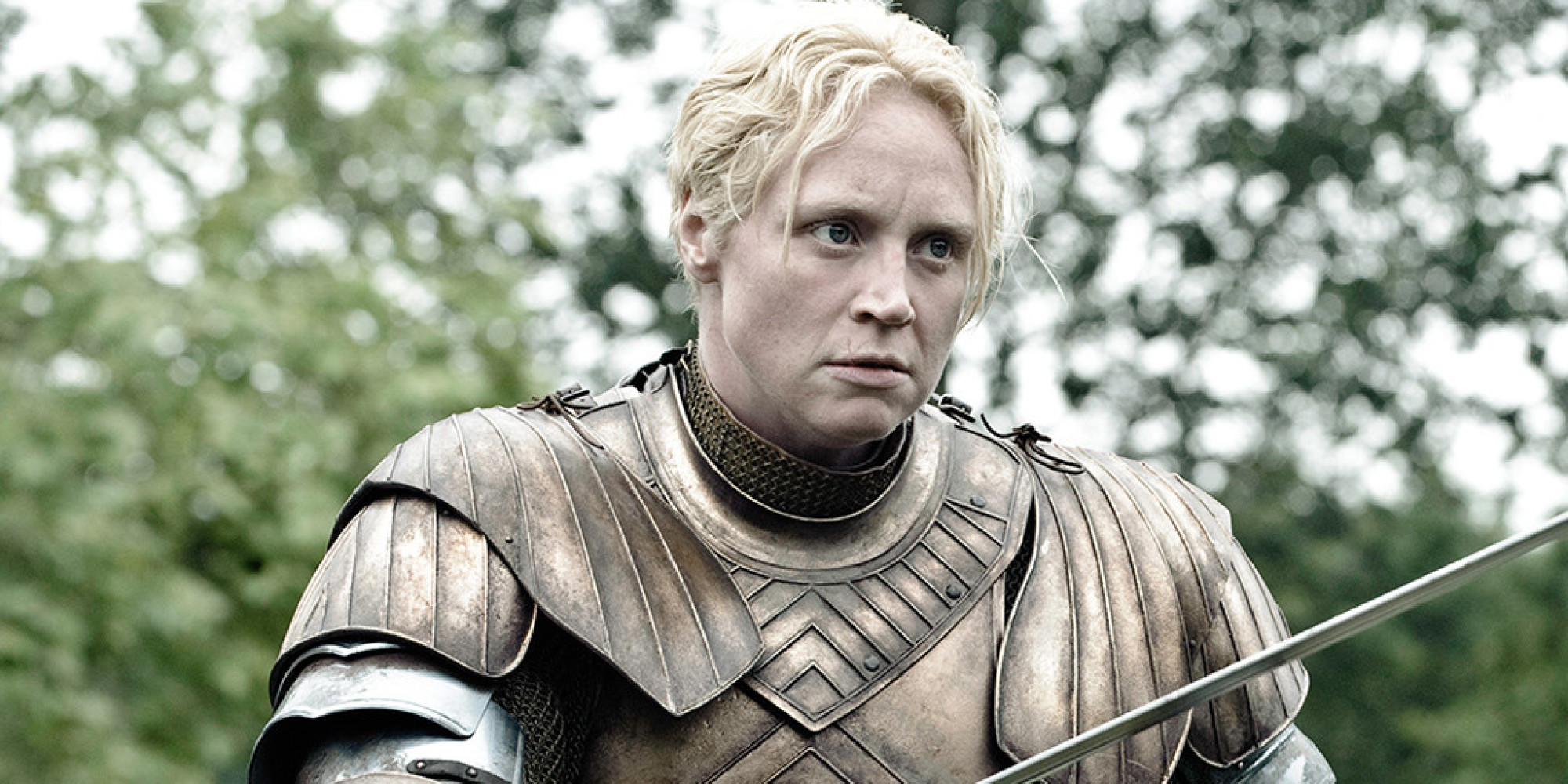 Brienne or Brianna are both the feminine version of Brian. Its meanings are both "strength" and "she ascends."
Missandei:
Like Daenerys, the name Missandei was created by R. R. Martin. Some people believe that it was inspired by the English word "misandry", the hatred of men by women. Is it a hidden spoiler?
Melisandre:
It is a baby girl's name of Old French and Old Germain origin. Melisandre means "animal strength."
Gilly:
Gilly is a girl's name of Old Germain origin. It has many variants, like Gilberte, the feminine of Gilbert, and Gillie. But the meaning of Gilly is "bright promise."
Olenna:
From its Greek origin, Olenna means "the bright one" or "the shining one." It can also be translated into "Anna" or "lily."
Asha:
The name is of Indian origin. In Sanskrit, it means "wish," "desire," and "hope."
Ellaria: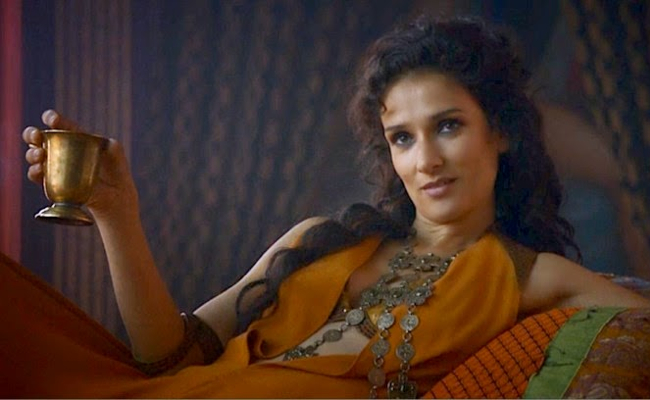 The name was created by Georges R. R. Martin. In Catalan, a Spanish dialect, ellaria means "she."
Men:
Tyrion: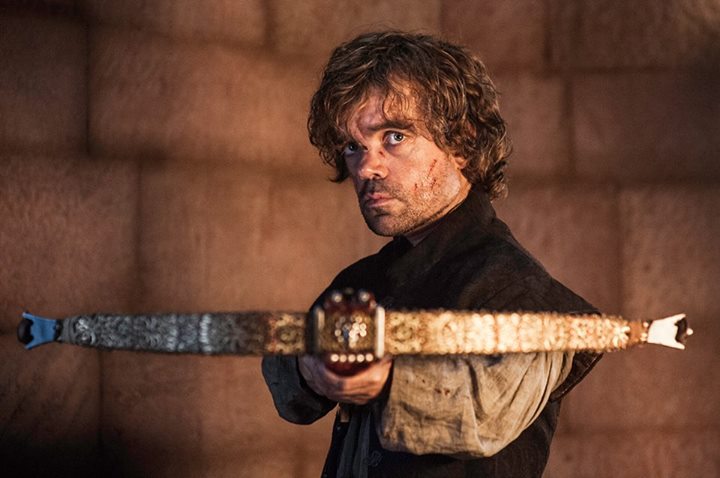 The baby boy name Tyrion comes from the Celtic language. The name isn't very popular. Its variant is Tyron, the masculine form of Tyrone.
Jon:
Jon is a baby boy name and often the abbreviation of Jonathan. It is a Hebrew name that means "Gift from God."
Brandon:
It is an Old English name that is sometimes used as a variant of the name Brendan. Brendan is of Irish origin. It means either "prince" or "brave." The abbreviation, Bran comes from the Welsh mythology. In Welsh, the name means "raven." The legend says that Bran the Blessed was the son of a god. He was king of Britain and was killed attacking Ireland.
Jorah:
The name is a Biblical as well as a Hebrew name meaning "early rain." It is an original alternative to the popular name Jordan.
Davos:
The origin of this name is Greek. Davos is also a mountain resort in Switzerland. It is also a variant of the name Davis, a Scottish name that means "David's son."
Jaime:
Jaime has Scottish and Spanish origins. It means "supplant" (to take the place of another, to scheme, or to replace one thing by something else.)
Joffrey:
The origin of the name is Germanic. Derived from the Middle English Geoffrey, and the Old French Geoffroi, the mad king's name means "a man of peace." Ha!
Petyr:
Petyr is a variant of the popular name Peter, of Biblical and Greek origins. Peter means "a rock" or "a stone."
Khal: The name is mostly used for baby boys and it is of American (United States) origin. Some also say that the name originally comes from Germany.
Ramsay:
The name is of Scottish origin and it is a variant of Ramsey. The meaning of Ramsay is "wild garlic from Ram's island."
Sandor:
Sandor comes from many origins: Greek, Hungarian, and Slavic. The name means "defender of man."
Hodor:
The name was created by George R. R. Martin. However, the word hodor in Maltese means "green" in English.
Robb:
The name Robb, the abbreviation for Robert, has many origins: Germain, French, and English. All in all, it means "famed," "bright," and "shining."
Daario:
Daario is a variant of Dario, a Latin name that means "rich" or "royal." Dario is also used as a Spanish and Greek name.
Eddard:
The name is a variant of Eduard. From its French origin, Eduard means "prosperous guardian." From its Russian and English origins, it means "rich protector" or "wealthy guardian."
Bronn:
Bronn is of Australian origin. It can be used for both a male and a female baby. The name is a variant of Bron, which means "son of the brown man."
Jojen:
Jojen in Finnish means "lines." Although the name was invented by the GOT author, it could be a variant of Rojen. The origin for Rojen is Kurdish and it means "days."
Grey:
The name comes from the English origin. It means "gray-haired" and "pleasant." The name is used in several languages, countries, and cultures for baby boys.
Podrick: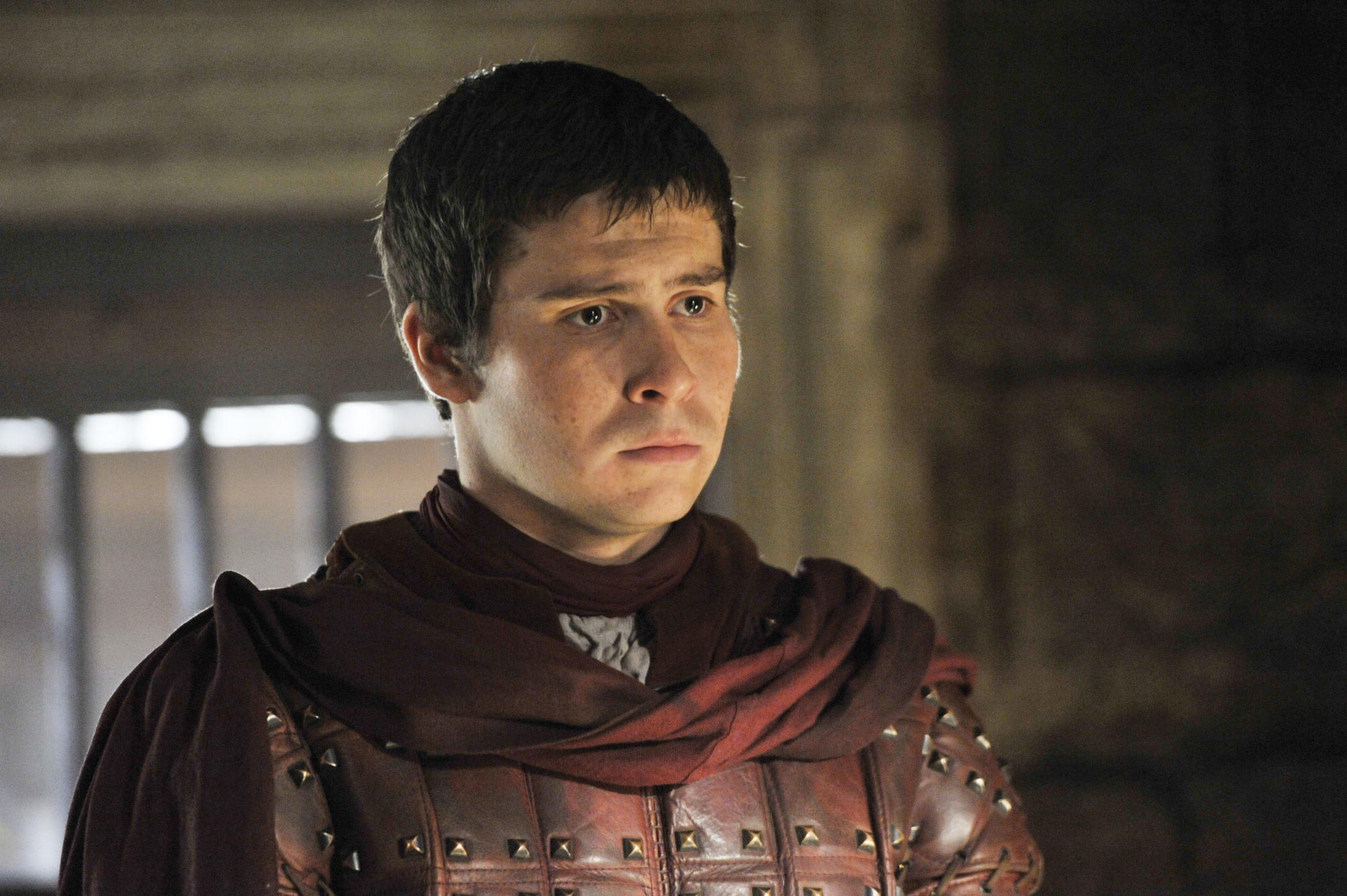 The name was invented by the author of GOT, but it could be a variant of Padraig, an Irish name that means "nobly born."
Stannis:
The name is a variant of Stanis, a Biblical name from the Latin origin. Stanis means "spike" and "ear of corn."
Samwell:
Samwell is a baby boy name of Hebrew origin that means "God heard." The name is also a variant of the more popular version, Samuel, which means "request of God," "God's heart," or "God's name."
Theon:
From its French origin, Theon means "untamed," (lol) whereas from its Greek origin, the name means "Godly."